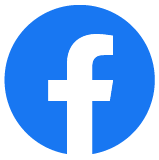 Home and Garden Websites
Home and garden are two places we call our own. We can put our personal stamp on these areas. Homes provide shelter for our families, but of course they may need to change as our families grow and as we become empty nesters. A home's style and color, as well as its landscape and garden details, define its curb appeal. Its layout and finishing details, as well as its furnishings and decor, make the interior comfortable. Landscaped gardens and yards beautify our homes' surroundings. And there are many products and services which can help our families enjoy their homes and gardens every day of the year. Making a home your own, whether it's a new ranch or an old colonial style house, may require enhancing and updating of living areas, such as the kitchen or bathroom. Much time will probably be spent perusing magazines, books, and websites, searching for the products and services needed to make those changes. Maintaining your home in tip-top condition requires continual vigilance and upkeep. Finding ideas and products for your home will be easier if you use a menu resource, such as HG-Menu.com, to get you on your way. The product overviews and information highlighted on this menu can help you make good choices. You will probably discover new and innovative items that you have never seen before. Working on the exterior of your home not only includes changes or repairs to the house, but it may also involve changes to the landscape and the garden. Landscapes and gardens that complement your home's architecture provide texture, pattern, and color around your home all year long. A neglected yard can spoil the appeal of your home for visitors, but regular maintenance will keep your home's surroundings attractive. The references on HG Menu can help you find deck and patio ideas, learn about landscape lighting and lawn maintenance equipment, and select plants, fountains, and tools for your garden. Thankfully, repairs, upkeep, and enhancements are not the be-all and end-all to living in a home! Homes are meant for ourselves and our families to enjoy. Whether it's a baby crib for a newborn's arrival, a birdfeeder for a hummingbird, baking chocolate chip cookies, or decorating a birthday cake for your son or daughter, you'll find a wealth of information about these home and garden products and activities on HG-Menu.com.

Conceptual Home and Garden Animation
References
Better Homes and Gardens - a magazine and website that focuses on domestic topics such as cooking, gardening, crafts, decorating, and entertaining.
HGTV - a television channel and website that discusses home improvement and real estate topics.
Houzz - a website and online community about architecture, interior design and decorating, landscape design and home improvement.